Name: Bjørn van Assenderp
Position: Inside Sales Specialist
Jahre im Unternehmen: insgesamt 4 Jahre
---
1) Wie war Deine Kindheit?
Meine Wurzeln sind sehr international: Schwedisch, Niederländisch und Deutsch. Ich treibe gerne Sport wie Basketball und American Football, lese und mache Musik mit verschiedenen Bands.
2) Wer war für Sie ein Held in Ihrer Kindheit? Warum?
Mein Großvater, der mir viele Dinge beigebracht hat und mich mit seiner Lebensauffassung und seinen Werten inspiriert hat.
3) Was sind Ihre Hobbys?
Ich lerne und lese gerne über Materialwissenschaften, SpaceTech, Luftfahrt und ich liebe Kochen.
4) Wie sind Sie in der Messtechnik gelandet? Haben Sie dafür eine besondere Ausbildung gemacht?
Eigentlich durch Zufall. Als Techniker im Bereich Materialwissenschaften und mit einer Ausbildung im kaufmännischen und administrativen Bereich ist der technische Innendienst eine gute Kombination meines Ausbildungshintergrundes. Ich kommuniziere gerne mit Menschen und bin immer daran interessiert, die richtige Lösung zu finden.
5) Wie sind Sie dazu gekommen, bei API zu sein?
Auf der Suche nach einer perfekten Übereinstimmung zwischen meinen Fähigkeiten und meinem Job hat API mir die Stelle angeboten, die ich dann auch angenommen habe.
6) Was sind Ihre Aufgaben und Verantwortlichkeiten bei API?
Als Inside Sales Specialist bin ich dafür verantwortlich, meinen Regional Sales Manager bei der Kundenberatung aus dem Backoffice heraus zu unterstützen und unser Sales Team bei der Lösung von Messaufgaben und Projekten unserer Kunden zu begleiten.
7) Was unterscheidet API Ihrer Meinung nach von anderen Unternehmen für Messtechnik?
API ist nicht nur der Erfinder des Laser Tracker Systems, sondern wir haben unsere Wissensbasis auf diesem Know-How aufgebaut. Unseren Kunden zuzuhören und sie zu betreuen ist unsere Stärke.
8) Über welches Produkt oder welche Dienstleistung von API erzählen Sie Interessierten am liebsten?
Der neue Dynamic 9D LADAR und die Laser Tracker Serie.
Mein persönliches Lieblingsthema ist die Kalibrierung von Werkzeugmaschinen mit den XD-Lasern.
9) Was an Ihren Vorstellungen der API-Zukunft begeistert Sie?
Wir sind in der Lage, unseren Kunden optimale Lösungen für messtechnische Aufgaben zu bieten.
10) Was bedeutet " Nothing Beyond Measure" für Sie?
Lösung anspruchsvoller Messaufgaben, auch wenn einige von ihnen unlösbar erscheinen.
In der heutigen Fertigungsindustrie treiben hohe Anforderungen an Präzision und Effizienz den Bedarf an mehr Automatisierung voran, insbesondere für zeitaufwändige Qualitätsprüfungs- und Qualitätskontrollprozesse. Um den Herstellern dabei zu helfen, mit diesen…
More API Metrology News Categories
Featured Metrology Equipment
Whether you need to inspect a part or calibrate your Laser Tracker, API Metrology has the best products on the market and the most knowledgeable staff of expert metrologists.
The smallest, lightest, most accurate laser measurement tool.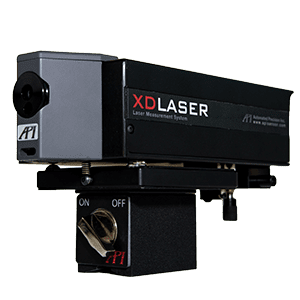 CNC Machine Tool Calibration. Calibrate all 21 errors in one setup.
Featured API Metrology Videos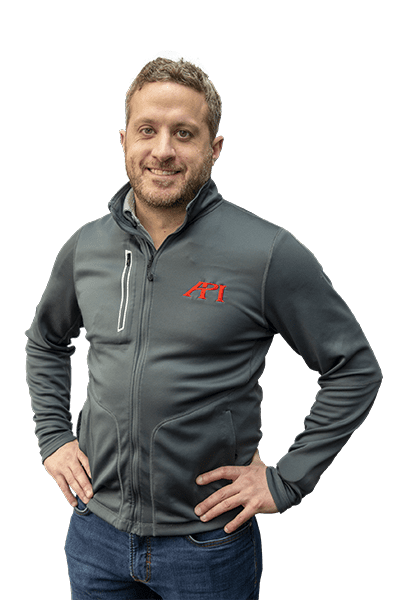 Got Questions?
Our Expert team of Real Metrologists are Globally-Local, available for measurements both at your site and in our A2LA accredited calibration labs. They can assist with everything from equipment purchases and rentals to customer support to contract service work.