What is a Laser Tracker?
A Laser Tracker is a precision measurement tool that utilizes laser interferometry to accurately measure large distances in three dimensions.
Who is this for?
A Laser Tracker is essential in industries like aerospace, automotive, or manufacturing where extreme precision is needed for quality control, part inspection, alignment tasks, and more.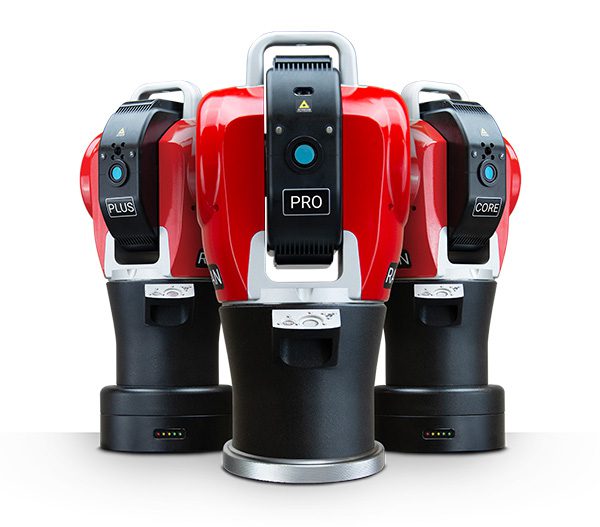 API Metrology's Radian Laser Tracker has proven instrumental in key industries, providing unparalleled precision and ease of use for comprehensive measurement solutions.
In sectors such as Aerospace, Automotive, Energy, Heavy Machinery, Manufacturing, Military & Defense, Transportation, Machine Tools, and Robotics, the Radian series is trusted for its exceptional accuracy, portability, and adaptability. Whether it's aligning parts in automotive assembly, calibrating machinery in energy production, or aiding robotics in precision tasks, our Radian Laser Tracker is at the heart of optimizing manufacturing processes.
Recognizing the unique requirements of each industry, we ensure our Radian line of Trackers can address your specific measurement needs effectively and efficiently, driving quality, and productivity forward.
vProbe
Hand-held, light-weight, wireless tactile probe with easy-hold grip stylus allows for inspection of intricate features & cavities for large, complex parts.
iScan 3D
The iScan is capable of scanning highly reflective and high contrast surface areas. The versatility of iScan3D makes large-scale scanning quick and simple.
Smart Track
Smart TRACK Sensor (STS) paired with a Radian Laser Tracker will reduce inaccuracies and provide performance data during Robotic Calibration. 
Active Target
Active Target™ paired with a Radian Laser Tracker allows for automated tracking and inspection of machine tools, CNC machines, and industrial robots.
Portable & Flexible
Weighing less the 11Kg RADIAN CORE & PLUS fit into one small carry-case.
Wireless Operation
Onboard wireless reduces set-up time and provides easy operation.
Autolock Function
Automatically re-establishes beam interruptions in a 30° field of view.
Battery Operation
Integral tracker battery provides 4 hours of operation for remote applications extendable to 8 hours with the external power pack.
Virtual Level
High-accuracy internal level establishes gravity coordinate frame in one click.
Single Integrated Unit
Integrated controller and cableless operation allow measurement in confined spaces without hazard and enables faster station moves.
Environmental Compensation
Onboard weather station ensures tracker accuracy by compensating for temperature, pressure and humidity.
Dust and Water Protection
IEC 60529 certified ingress protection against dust and other contaminants enabling tracker operation in harsh environments.
Extended Tracker Functionality
Range of manual and automatic probes provide extended tracker tactile measurement, laser scanning and 6DOF capabilities
Extended Warranty and Support
Standard 2 year warranty with global support team.
The RADIAN Laser Tracker range and measurement accessories offer a highly flexible, portable coordinate measuring solution with application across all industries.
With customer globally in all sectors, API has accumulated a wealth of application experience in aerospace, automotive, energy, heavy machinery, agricultural equipment, military & defense, machine tools, automation and tooling industries.
RADIAN excels at all measurement tasks including dynamic 3D reflector measurement, hidden-point probing, high-definition surface scanning and feature extraction to automation and machine control.
Applications include:
Alignment
Calibration
Part Measurement
Jigs, Fixture & Tooling Inspection
Reverse Engineering
Robotics
Adaptive Control
Laser Technology - ADM/IFM
Maximun Distance Range (Diameter)
Hand-Held Probing (vProbe)
Hand Held Laser Scanning (iScan)
Laser Tracker
Case Studies
At API, we offer globally local support to meet your needs, wherever you are. We also provide a standard 2-year warranty, underlining our confidence in our products.
Should you desire even more security, we offer an upgrade to a 5-year zero cost of ownership warranty. This extended coverage ensures your peace of mind, making your investment in API not just a purchase, but a dependable partnership.