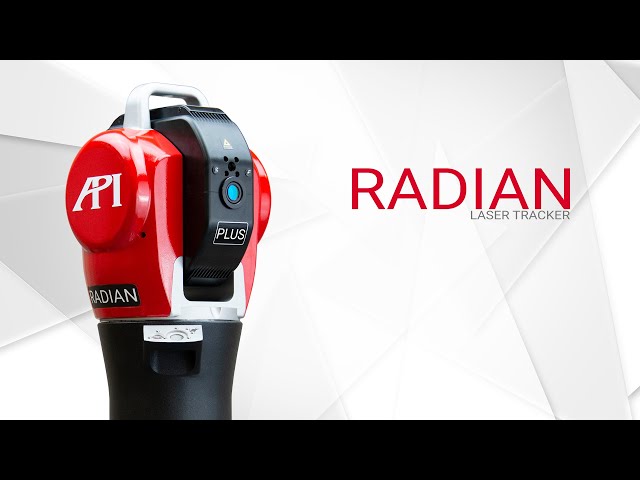 COMPACT
INTEGRATED CONTROLLER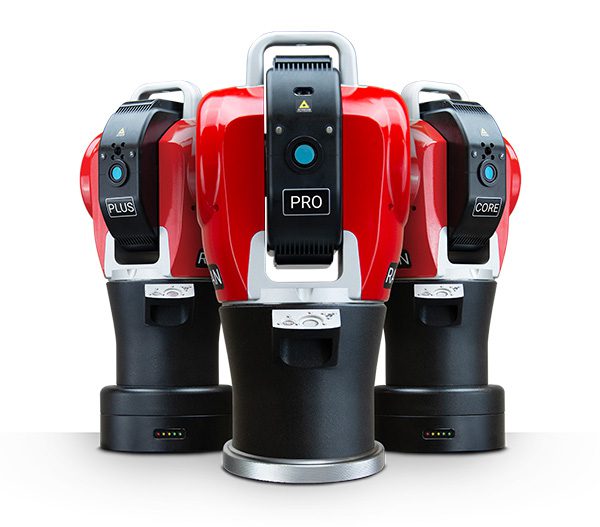 The API RADIAN
Laser Tracker
is available in 3 models. PRO, PLUS, and CORE.
THE
SMALLEST, LIGHTEST, MOST ACCURATE

LASER MEASURMENT TOOL
API's compact and rigid UNIBODY tracker design allows for shaft mounted motors, encoders and laser. The UNIBODY shaft mounted laser innovation minimizes Abbe offset errors, while also housing laser source, optics, camera and major head electronics in the center of the tracker body.
QUICK & EFFICIENT WARM-UP TIME
The UNIBODY, and the centering of all heat sources, allows rapid distribution of heat throughout the body during warm-up or drastic ambient temperature variations' ensuring the tracker body maintains constant heat equilibrium throughout its operation resulting in shorter warm-up time and superior measurement stability.
AIR-OVER COOLING TEMPERATURE STABILITY
The rigid UNIBODY instrument casting offers innovative "air-over cooling" minimizing thermal effects, providing increased temperature stability, faster start-up times and further reducing instrument error enhancing overall measuring performance. Competitive trackers with side-mounted lasers create unbalanced heat sources requiring complex and lengthy warm-up routines involving extended thermal stabilization periods before accurate measurements can be performed.
Integrated controller offers cable-less and hazard free tracker operation in confined spaces. Onboard Wi-Fi reduces system setup and provides for seamless operation.
EFFORTLESS RECAPTURE WITH AUTOLOCK
Autolock functionality allows rapid recapture of a lost laser beam and provides effortless usability for difficult to access and interrupted line of sight measurements. Integral tracker battery provides 4 hours of operation for remote applications extendable to 8 hours with the external power pack.
THE RADIAN

LASER TRACKER SERIES
PLUS provides extended CORE tracker functionality with hand-held tactile & laser scanning probes and offers 6DOF tracking.
PRO IFM/ADM tracker with unrivaled accuracy and comprehensive functionality including automated 6DOF tracking
CORE offers economical SMR tracker functionality with benchmark accuracy in 50m and 80m ADM models.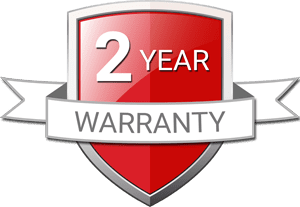 Manufactured in USA all RADIAN Laser Trackers are supplied with the industry's most comprehensive 24 month parts and labor warranty. API offer all inclusive tracker calibration and maintenance contracts that can also include loaner tracker program and advance calibration reservation program.
vProbe tactile measuring probe and iScan laser line scanner extend the measuring capabilities of RADIAN PLUS and PRO tracker models.
Automated 6DOF targets provide dynamic robot and machine calibration for enhanced manufacturing process performance with real-time adaptive equipment control reducing further process variation.
  PORTABLE & FLEXIBLE
Weighing less the 11Kg RADIAN CORE & PLUS fit into one small carry-case.
  SINGLE INTEGRATED UNIT
Integrated controller and cableless operation allow measurement in confined spaces without hazard and enables faster station moves.
  WIRELESS OPERATION
Onboard wireless reduces set-up time and provides easy operation.
  BATTERY OPERATION
Integral tracker battery provides 4 hours of operation for remote applications extendable to 8 hours with the external power pack.
  VIRTUAL LEVEL
High-accuracy internal level establishes gravity coordinate frame in one click
  AUTOLOCK FUNCTION
Automatically re-establishes beam interruptions in a 30° field of view.
 ENVIRONMENTAL COMPENSATION
Onboard weather station ensures tracker accuracy by compensating for temperature, pressure and humidity.  

  DUST AND WATER PROTECTION
IEC 60529 certified ingress protection against dust and other contaminants enabling tracker operation in harsh environments.
  EXTENDED TRACKER FUNCTIONALITY
Range of manual and automatic probes provide extended tracker tactile measurement, laser scanning and 6DOF capabilities
.
 EXTENDED WARRANTY AND       SUPPORT
Standard 2 year warranty with global support team.
Laser Technology - ADM/IFM
Maximun Distance Range (Diameter)
Hand-Held Probing (vProbe)
Hand Held Laser Scanning (iScan)
*Optional
The RADIAN Laser Tracker range and measurement accessories offer a highly flexible, portable coordinate measuring solution with application across all industries.
With customer globally in all sectors, API has accumulated a wealth of application experience in aerospace, automotive, energy, heavy machinery, agricultural equipment, military & defense, machine tools, automation and tooling industries.
RADIAN excels at all measurement tasks including dynamic 3D reflector measurement, hidden-point probing, high-definition surface scanning and feature extraction to automation and machine control. Applications include:
Alignment
Calibration
Part Measurement
Jigs, Fixture & Tooling Inspection
Reverse Engineering
Robotics
Adaptive Control