Name: Ralph Kurz Position: Labor Service Techniker Jahre im Unternehmen: 3
1) Wie war Ihre Kindheit?
Unbeschwert und actionreich. Ich habe gerne mit meinen Freunden an allem was fährt geschraubt und "getunt".
2) Wer war für Sie ein Held in Ihrer Kindheit? Warum?
Meine Eltern, weil Sie immer für mich da waren! – Die Werkbank von meinem Vater und seine geduldigen Experten-Tipps waren dabei eine wichtige Quelle für mich.
3) Was sind Ihre Hobbys?
Musik hören, Wandern, Radfahren, Auto, Freunde treffen, Reisen.
4) Wie sind Sie in der Messtechnik gelandet? Haben Sie dafür eine besondere Ausbildung gemacht?
Ich bin Quereinsteiger und war zuvor im Field Service bei ABB Robotics tätig.
5) Wie sind Sie zu API gekommen?
Über die Personalvermittlungsfirma IMPACT.
6) Was sind Ihre Aufgaben und Verantwortlichkeiten bei API?
Kalibrierung und Reparaturen von API Laser Trackern sowie der technische Kundensupport.
7) Was unterscheidet API Ihrer Meinung nach von anderen Unternehmen für Messtechnik?
Dass hier ein Team arbeitet, das viel Erfahrung aus unterschiedlichen Branchen mitbringt und sich so optimal in die Kundenanfragen hineindenken kann.
8) Über welches Produkt oder welche Dienstleistung von API erzählen Sie Interessierten am liebsten?
Über die API Laser Tracker, deren Einsatzmöglichkeiten und die hohe Messgenauigkeit.
9) Was an Ihren Vorstellungen der API-Zukunft begeistert Sie?
Mitwirken zu dürfen an zukunftsweisender Messtechnik, die sich ständig verbessert.
10) Was bedeutet "Nothing Beyond Measure" für Sie?
Für jede Messaufgabe gibt es eine gute Lösung, wenn man gemeinsam danach sucht.
In der heutigen Fertigungsindustrie treiben hohe Anforderungen an Präzision und Effizienz den Bedarf an mehr Automatisierung voran, insbesondere für zeitaufwändige Qualitätsprüfungs- und Qualitätskontrollprozesse. Um den Herstellern dabei zu helfen, mit diesen…
More API Metrology News Categories
Featured Metrology Equipment
Whether you need to inspect a part or calibrate your Laser Tracker, API Metrology has the best products on the market and the most knowledgeable staff of expert metrologists.
The smallest, lightest, most accurate laser measurement tool.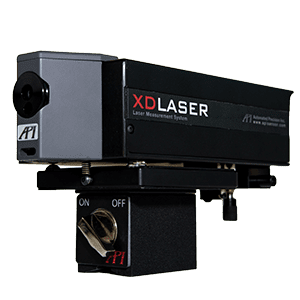 CNC Machine Tool Calibration. Calibrate all 21 errors in one setup.
Featured API Metrology Videos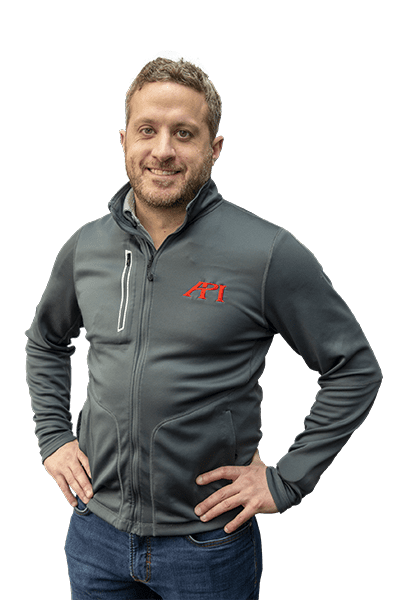 Got Questions?
Our Expert team of Real Metrologists are Globally-Local, available for measurements both at your site and in our A2LA accredited calibration labs. They can assist with everything from equipment purchases and rentals to customer support to contract service work.