Name: Isabella Broaddus Position: Inside Sales Support – US Southwest
1) What was your childhood like?
I spent most of my childhood living in a cul-de-sac in a neighborhood walking distance to my elementary school, where I made some lifelong friends and had a great time. We loved playing outside, catching lightning bugs in mason jars, and all the other fun stuff kids do. I grew up with two brothers and a sister. We are all pretty close in age so things were pretty hectic most of the time, but I wouldn't trade it for anything.
2) Who was a hero to you growing up? Why?
My dad was a hero to me growing up and still is! He always made sure my siblings and I had everything we needed, no matter how hard things were for my parents. He sacrificed a lot for us, made sure we were set up for success, and helped us not make the same mistakes he did in life. The older I get, the more I learn about his upbringing, and I'm amazed with what he has been able to accomplish and overcome. He continues to inspire me to this day with his selflessness and drive.
3) What are you hobbies?
I have always loved music. I was a band geek growing up and throughout college. Now I like playing the ukulele. I love making art to relax and express myself, especially watercolor.
4) How did you end up in metrology? Did you go to school for it?
Metrology is totally new to me. I actually majored in Social Work and used to be a juvenile probation officer. I've been hearing about metrology for the past two years because my partner worked with Laser Trackers at the shipyard, but I had no idea I would end up here. I've always been impressed by the technology, and I'm excited to be exposed to such cool industries through this job.
5) How did you come to be at API?
After moving to California earlier this year, I met a few people from the Tustin office. From there, I realized I had some existing connections within the company and was given the opportunity to join the team.
6) What are your roles and responsibilities with API?
I provide support to our customers, resellers, and anyone interested in hearing about the metrology solutions we offer. I work closely with the team out here in California as well as my counterparts on the East Coast to find companies that could benefit from what we offer here at API, and work to build new connections where I can.
7) What sets API apart from other metrology companies in your mind?
The history of API. I think it's amazing that the owner of API, Dr. Lau, invented Laser Tracker technology. He continues to provide his expertise, working with other extremely talented & knowledgeable engineers at HQ. To me, that is invaluable. What has also impressed me about API is our approach to support customers and do whatever we can to make their jobs easier with the technology and services we provide.
8) What API Product or Service are you most excited to tell people about?
Well, I came into this job at the perfect time because we just recently introduced the new Dynamic 9D LADAR. It's amazing to see it in action, and I'm honored to be able to introduce it to people after so many years of development behind the scenes. It's such an innovative technology, I'm eager for the world to know about it. That being said, I'm impressed with all of our products and services.
9) What about API's future excites you?
Our team out West is growing, and there is so much potential to make new connections. I'm excited to see the Tustin office grow in its capabilities and be able to help customers at a higher capacity.
10) What does "Nothing Beyond Measure" mean to you?
To me, the phrase "Nothing Beyond Measure" speaks for itself, and there's a reason it is left up to interpretation. The people at HQ work so diligently to create new technologies that can provide measurement solutions to anyone and are constantly working to improve our current product line. Not only that, but we take such a personal approach to each customer, and in our minds, nothing is beyond measure, and that means we will do whatever we can to make things easier for your company and leave our customers satisfied.
In today's manufacturing industry, high demands for precision and efficiency are driving the need for more automation, especially for time-consuming quality inspection and quality control processes. To help manufacturers keep up with these demands, API has been…
More API Metrology News Categories
Featured Metrology Equipment
Whether you need to inspect a part or calibrate your Laser Tracker, API Metrology has the best products on the market and the most knowledgeable staff of expert metrologists.
The smallest, lightest, most accurate laser measurement tool.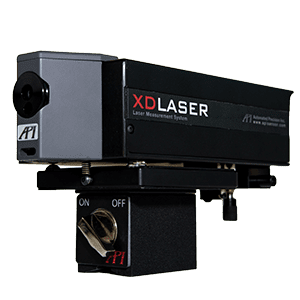 CNC Machine Tool Calibration. Calibrate all 21 errors in one setup.
Featured API Metrology Videos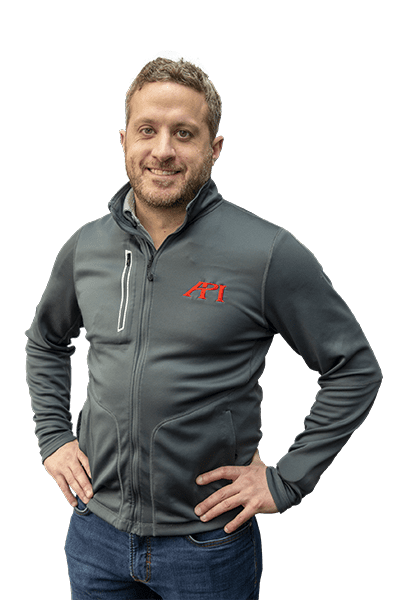 Got Questions?
Our Expert team of Real Metrologists are Globally-Local, available for measurements both at your site and in our A2LA accredited calibration labs. They can assist with everything from equipment purchases and rentals to customer support to contract service work.