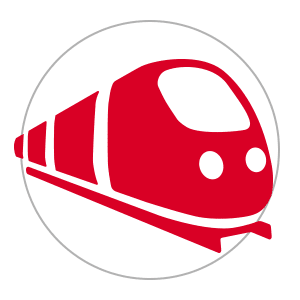 For the lower volume manufacturing sectors associated with rail and commercial shipbuilding API offers a portfolio of measurement, alignment and calibration services.
In the transportation industry, metrology ensures the safe, efficient, and reliable operation of various modes of transport, including trains, ships, and buses.
Precise measurements are required in the manufacturing and maintenance of these vehicles to ensure they meet the safety and performance standards set by regulatory bodies.
API Metrology provides the transportation sector with high-precision metrology solutions. Our Radian Laser Trackers and Dynamic 9D LADAR system provide quick, precise measurements for tasks such as alignment, calibration, and part measurement. These tools support the transportation industry in enhancing the safety and reliability of their vehicles, improving operational efficiency, and reducing costs.
API's equipment (and our onsite Services team) can support:
Track Alignment
Flexion Measurement
Rail Parallelism
Upper Carriage Measurement
Wheel Alignment
Ship Hull Measurement
Submarine Circularity
3D Assembly Follow-Up
Automotive Line Installation
Part Measurement
Gage R&R
"Body-in-white" measurement
And More
Download the Service Brochure
Transportation Industry
Case Studies