From calendar stacks to press rolls to unwind stands, felt stretches, and many more, proper alignment of paper mills is essential for accurate paper production. And manufacturers traditionally bear these alignment costs in one of three ways. They can contract optical alignment services from a vendor and endure that cost plus downtime for the measurements. They can purchase a Laser Tracker and training personnel for in-house measurements. Or they can live with the costs of increased waste and scrap or repair times for misaligned machines. International Paper Company, however, found a better way. Discovering that falling Laser Tracker costs and financing options could make owning even more cost effective, International Paper purchased a Radian Plus Laser Tracker and vProbe from API. Through this purchase, International Paper was able to:
• Secure training for their Reliability Engineers and General Mechanics from API Services
• Reduce monthly alignment costs by 7x
• Reduce downtime outage length
Founded in 1898, International Paper is a leading global producer of renewable fiber-based packaging, pulp and paper products with manufacturing operations in North America, Latin America, Europe, North Africa and Russia. They produce packaging products that protect and promote goods, and enable world-wide commerce; pulp for diapers, tissue and other personal hygiene products that promote health and wellness; and papers that facilitate education and communication. They are headquartered in Memphis, Tenn., employ more than 50,000 colleagues and serve more than 25,000 customers in 150 countries.
At their Georgetown Mill, International Paper was tracking the annual costs of contracting optical alignments services, which totaled: $173,000 (2017), $196,000 (2018), and $139,000 (2019). Through August of 2020, they had already spent $65,000, and their annual outage alone was costing $40-$50k per year. On top of the cost, the quality of vendor alignment varied from year-to-year. International Paper had discussed buying their own Laser Tracker for in-house alignments for years, but typically ran into three roadblocks. If they used their own maintenance people, they wouldn't have them available to work on other jobs. The cost of the equipment would be too high for intermittent use. Who would be responsible for the equipment?
But the falling cost of Laser Trackers and a new purchasing option would lead them to reconsider. International Paper learned that they could buy a Laser Tracker two ways for less than they were paying for their yearly alignment services. They could buy the tracker for either $150k upfront or finance the tracker for 5 years at a cost of around $2,500 a month. This would reduce their average monthly alignment costs by 7x, ensure the quality of their alignments, and allow them to manage the manpower cost of operating and maintaining the tracker.
International Paper then scheduled demonstrations with three top Laser Tracker providers. When API came out to demo for International Paper, they were not the first to do so, and they were not the favorite. But their equipment demonstration won over International Paper by highlighting two main features that are unique to API:
• API's Radian Plus and vProbe are designed for ease-of-use and portable measurements.
• API has a Globally Local services team that would come onsite with the tracker delivery to provide comprehensive training for International Paper's people.
Radian Laser Trackers are the smallest, lightest, most accurate Laser Trackers on the market. Radian Plus features an IFM laser, accurate to 15 microns +/- 5 microns per meter, and integrated controller, wireless operation that is Wi-Fi enabled with 8 hour measuring life per battery, and compatibility with vProbe and iScan3D accessories.
API's vProbe tactile probing sensor provides targetless, full volume measurements from the smallest, lightest smart probe. vProbe features RFID-chipped styli for instant software recognition, Smart Buttons to trigger single-user measurements, 8-hour battery life, point measurement and dynamic scanning, and wireless operation for truly portable measurements.
Since 2008, API has been building a Globally Local team of Real Metrologists to provide contract services and customer support around the world. Their application engineers are experts with API's equipment and offer more than 200 years combined real-world Metrology experience.
International Paper's tracker arrived as scheduled, and their Reliability Engineers and General Mechanics received comprehensive training from API Services. The Georgetown Mill is already using Radian to align calendar stacks, press rolls, unwind stands, felt stretches, couch rolls, and breast rolls, and they have seen not only a dramatic reduction in alignment costs, but more consistent quality with their alignment results and less downtime for annual outages.
API's unique combination of state-of-the-art laser-based dimensional metrology equipment and Globally Local contract metrology service experts were able to help International Paper reduce costs and quickly train their own personnel to perform the measurements they needed. To learn more about how API can help your business, fill out the form below to Contact Us and speak to a Real Metrologist today.
Contact Tyler Paden, Our Expert in Paper Mill Alignment to see how API can help.
The wind energy industry is rapidly expanding, and with it comes the need for efficient and accurate manufacturing processes for windmill rotor components. Inspections play a vital role in ensuring the quality and…
More API Metrology News Categories
Featured Metrology Equipment
Whether you need to inspect a part or calibrate your Laser Tracker, API Metrology has the best products on the market and the most knowledgeable staff of expert metrologists.
The smallest, lightest, most accurate laser measurement tool.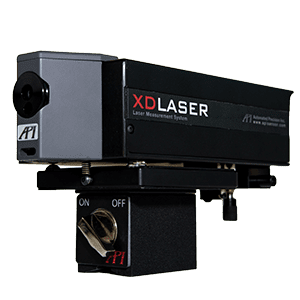 CNC Machine Tool Calibration. Calibrate all 21 errors in one setup.
Featured API Metrology Videos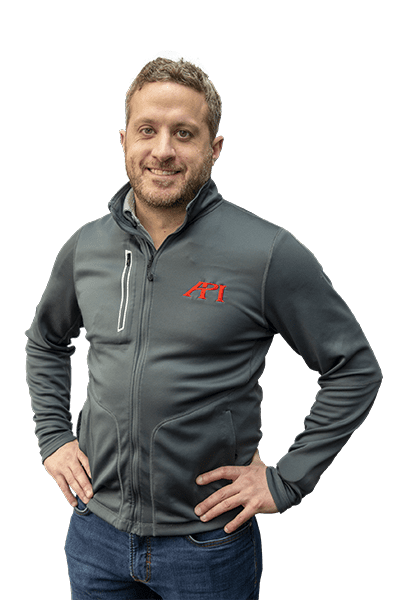 Got Questions?
Our Expert team of Real Metrologists are Globally-Local, available for measurements both at your site and in our A2LA accredited calibration labs. They can assist with everything from equipment purchases and rentals to customer support to contract service work.