The Inventor of the Laser Tracker is partnering with the region's leading software and support provider to complete the most diverse metrology hardware and software portfolio.
API and QTE Manufacturing Solutions have announced a partnership to make API's laser-based dimensional metrology equipment available through QTE's support network in Missouri, Kansas, Tennessee, Arkansas, Oklahoma, and Southern Illinois.
As manufacturing projects continue to scale up in the Midwest and Southcentral US (both in terms of volume and tolerances), demand for comprehensive metrology solutions to support these projects is increasing as well. To match their shared company visions of helping manufacturers be successful and profitable, API and QTE are bringing their areas of expertise together.
API and QTE have been serving customers in every manufacturing industry (from Automotive to Aerospace to Oil and Gas and more) for more than 60 combined years, providing high quality dimensional metrology equipment, software, and services. This partnership brings all of those resources under one roof, including API's state-of-the-art Radian Laser Tracker series, and QTE's technical expertise across several major software platforms.
For both companies, the partnership, was a natural fit.
"API is very customer focused and that fits with our company values," says Jason Quinn, President of QTE. "Being privately held is important to maintain that concept as a priority, especially compared to the competition. We saw the opportunity to simplify the process for customers by having a one stop shop for local technical expertise on hardware and software."
"QTE has been a valuable support partner for us for years on the software side, so we have seen firsthand their industry experience and technical expertise in manufacturing metrology," says Ron Hicks, API's Vice President of North American Sales and Services. "That experience gave us great confidence that they could provide boots on the ground support for our products and the very important work taking place in Missouri, Kansas, Tennessee, Arkansas, Oklahoma and Southern Illinois."
API's equipment is available for demonstration and purchase throughout QTE's network effective immediately.
About QTE
QTE Manufacturing Solutions provides software and related services for the manufacturing shop floor. QTE is a leading Mastercam and Verisurf partner and trainer with over 30 years of proven expertise in optimizing machining efficiency, specifically in CAD/CAM, inspection, and machine communication software as well as design contract services.
QTE was founded in 1985 as Quinn Tool Engineering Company, performing tool and fixture design for the aerospace industry. Upon the CAD/CAM revolution, they expanded into software sales, support, and training services and became QTE Manufacturing Solutions. QTE focuses on providing best in class software brands supported by an internal team of manufacturing experts. Their focus is in the Midwestern states of Missouri, Kansas, Tennessee, Arkansas, Oklahoma, and Southern Illinois. For more information, please visit www.qtemfg.com.
About API
For more than 30 years API has pioneered laser-based equipment for measurement and calibration. API founder and CEO, Dr. Kam Lau, invented the Laser Tracker while working at USA's National Institute of Standards and Technology (NIST) to allow industrial robot accuracies to be determined.
Today API is a global company with its Laser Trackers, machine tool and robot calibration equipment, optical sensors, and coordinate measuring products continuing to be the benchmark for metrology Automation, Precision, and Innovation. API measurement and calibration products are at the heart of manufacturing organizations world-wide ensuring product quality and performance. API also provides on-site dimensional inspection, metrology, and calibration services. Headquartered in Rockville, Maryland USA, API has subsidiary operations in Germany, France, Brazil, China, and India
CASE STUDY | LASER TRACKER AND VPROBE | RAIL VEHICLES The Bogie Lead-Factory of Siemens-Mobility in Graz, a development center and manufacturing plant of high-tech bogies, is an important partner of the global rail vehicle industry. Whether bogies for…
More API Metrology News Categories
Featured Metrology Equipment
Whether you need to inspect a part or calibrate your Laser Tracker, API Metrology has the best products on the market and the most knowledgeable staff of expert metrologists.
The smallest, lightest, most accurate laser measurement tool.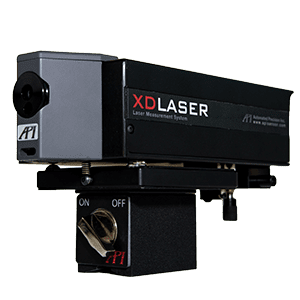 CNC Machine Tool Calibration. Calibrate all 21 errors in one setup.
Featured API Metrology Videos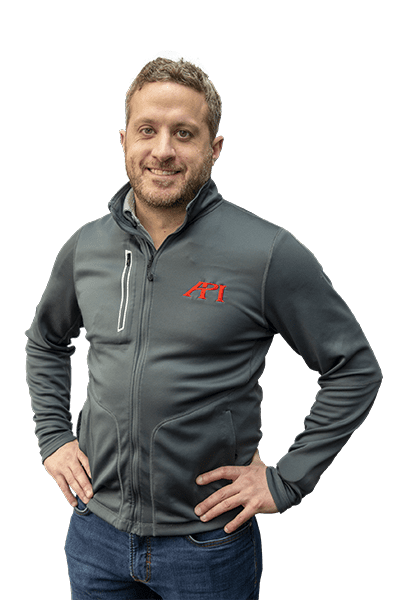 Got Questions?
Our Expert team of Real Metrologists are Globally-Local, available for measurements both at your site and in our A2LA accredited calibration labs. They can assist with everything from equipment purchases and rentals to customer support to contract service work.