API Services Aligns Hindalco's Foil Separator Machine Rolls
MSP, Radian Plus Laser Tracker Speed Up, Verify Steel Plant Production
For hundreds of years, steel production has been the benchmark for economic development and performance. The iron alloy is a staple material for nearly every infrastructure and industrial production around the world, with demand for steel surpassing 1.8 billion metric tons in 2019. The global steel industry is now valued at more than $800 USD, and with continued expected growth, it could surpass $1 Trillion USD by the end of the decade. But as demand for steel continues to expand, the tolerances manufacturers need to meet in production have grown tighter.
This is especially true for steel rolling, where some companies now need to produce foil rolled 1,600mm wide with a thickness of only 6 microns. These were the conditions Hindalco expected their machines to meet, and to ensure expectations became reality, Hindalco contracted API Services to layout and align all of the major components of the rolling machine. Using Radian Plus, the team of Real Metrologists at API Services were able to:
Automated hand measurements and calculations for machine layout
Align all key features of the machine (Unwinder, Roll Housing, Feed Rail, etc.)
Reduced previous dumpy level errors to .165mm across 30m volume of the machine
Hindalco Industries Ltd. is an Indian aluminium and copper manufacturing company, a subsidiary of the Aditya Birla Group. Its headquarters are at Mumbai, Maharashtra, India. It is the Flagship company in the metal forming industry. Hindalco Industries Limited – Mouda – is transforming from a standalone entity established with best-in-class facilities of rolling Flat Rolled Products to a world-class foil manufacturing hub on its way to achieve excellence in processes and products.
The Mouda location has a casting facility where cold aluminium is melted to molten, cast, and rolled to make foil. The three German mills at Mouda are fitted with "Automatic Shape & Gauge controls" for delivering high quality output and are capable of meeting requirements of sophisticated end applications at high speeds. To aid in the speed of their transformation, Hindalco contracted API Services to reduce the time needed for their layout and alignment measurements and remove human error from the equation.
API's Globally-Local India service team joined Hindalco onsite to complete the aluminium foil separator machine rolls alignment. For this task, the team used the Radian Plus Laser Tracker for fast, portable, accurate measurements. Using the following procedure, API Services went to work in stages to keep the rolls of machine at their best position.
LAYOUT MARKING
The first step is to layout in as much accurate detail where the machine will be laid out in the facility. In the past, these measurements were performed by two people holding a measuring tape, marking first the X, then Y values at each intersection and performing calculations manually. A central line is drawn on the floor considering the design drawing data. Then the origin point (0,0) is marked on the floor. For the alignment plane, a line & point method is used. Markings are then made on the floor for the position of base plates for feed rail, saddles, Unwinders, main housing, deposit table, robotic table and extractor. Using Radian Plus, API Services was easily able to measure all of these points across the 30m range of the machine in a single setup, and the calculations were performed instantly by the software.
UNWINDER SETTING
After the layout markings done, the base plates are grouted. The same alignment method is used for unwinder setting; here the centre line of main housing should match with centre line on the floor for Y axis. All data is then measured for LH/RH unwinders. Height & length are important parameters for the unwinder as aluminium sheet roll needs to be fit perfectly parallel to roll housing. In the past, Hindalco used a dumpy level to take the Z-axis (height) data and matching the layout marking data for each bed before installing. Radian Plus was able to align all of the beds at once and produce more accurate measurements than the dumpy level, reducing height errors to .165mm across the 30m range of the machine.
SEPARATOR ROLL HOUSING SETTING
One the machine is laid out and the unwinder is aligned, the other components of the roll housing need to be aligned as well. The roll housing contains pairs of rolls to separate the aluminium sheet and cut it at the defined length. Some of them are fixed rolls and some are adjustable according to sheet thickness. One which is shown in picture below is the fixed master roll. Positions of the feed rail (which feed the sheet to the unwinder), saddles, deposit, robotic table, and extractor which extracts the sheet and keep them in trolly are all measured for their level and dimensions from origin. When the main housing, unwinders were aligned properly, the Hindalco team operated and tested the machine to ensure the work.
As their demands and tolerances grew tighter, Hindalco couldn't afford to lose time and accuracy on old-school hand measurements for the setup and alignment of their rolling machines. Using Radian Plus, the experienced team of Globally-Local Real Metrologists at API Services were able to quickly and efficiently layout, setup, and verify Hindalco's rolling machine. API has been a leading provider of dimensional metrology equipment and services to every manufacturing industry across the world for more than 30 years. API develops and builds the most advanced dimensional metrology technologies, which enables them to apply these technologies in the field and support their users to get more precise and reliable results. To learn more about API or request a visit, click here to contact us today.
In today's manufacturing industry, high demands for precision and efficiency are driving the need for more automation, especially for time-consuming quality inspection and quality control processes. To help manufacturers keep up with these demands, API has been…
More API Metrology News Categories
Featured Metrology Equipment
Whether you need to inspect a part or calibrate your Laser Tracker, API Metrology has the best products on the market and the most knowledgeable staff of expert metrologists.
The smallest, lightest, most accurate laser measurement tool.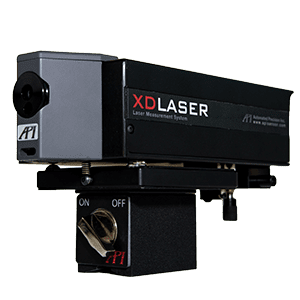 CNC Machine Tool Calibration. Calibrate all 21 errors in one setup.
Featured API Metrology Videos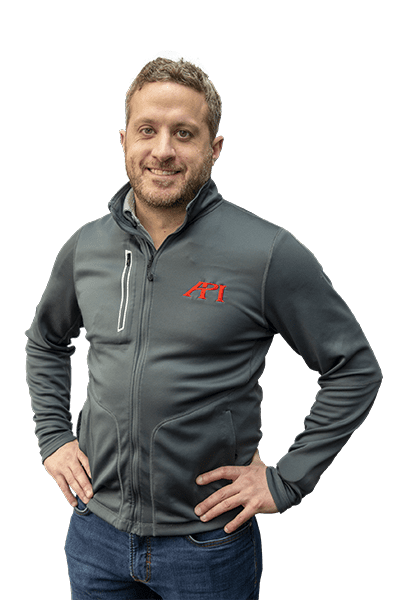 Got Questions?
Our Expert team of Real Metrologists are Globally-Local, available for measurements both at your site and in our A2LA accredited calibration labs. They can assist with everything from equipment purchases and rentals to customer support to contract service work.