MSPs Robot Metrology Solution (RMS) calibrates new robots to meet desired specs
Robots, once manufactured, need to be calibrated for accuracy and specific alignment per their design. This is a critical process. So, when Advanced Manufacturing Technology Development Centre (AMTDC) designed and developed two robots of six kilograms and ten kilograms, respectively, they needed to have the design, accuracy, and tolerances of the builds verified. After traditional calibration methods, including steady cubes and dial fixtures, failed to yield the results they were looking for, AMTDC turned to the expert team of Real Metrologists at API Services. Using API's Robot Metrology Solution (RMS), API Services was able to:
Perform fourteen types of tests in accordance ISO 9283 standard
Calibrate and compensate all errors
Determine accuracy and repeatability values of the behavior of the robots for joints in different atmospheric and velocity conditions
AMTDC is a Centre of Excellence on Machine Tools and Production Technology supported by the Government of India's Department of Heavy Industry (DHI), in collaboration with Indian Machine Tools Manufacturers under the "Enhancement of Competitiveness in Indian Capital Goods Sector" initiative. AMTDC is one of its kind in India, bringing the concept of Industry-Academia collaboration into reality. It is set up in IIT Madras Research Park, a nodal infrastructure for academia-industry interaction under one roof, to offer solutions for developing advanced technologies in capital goods manufacturing sector with the collaboration of industrial partners.
AMTDC designed and developed two robots of six kilograms and ten kilograms, respectively. Being brand new the robot models needed to have their accuracy check with respect to the design. AMTDC initially tried to handle this process in-house, calibrating the robots with traditional methods, including steady cube fixture and dial gauges. These processes, however, did not get accurate enough readings for positional trueness and repeatability that AMTDC needed to verify their builds. They were looking for a professional service provider who can get them exact measurement as required.
As an industry leader in robotic calibration products and services, API Services was the first call for AMTDC. The experienced team of Real Metrologists consulted with AMTDC and quickly understood the challenge. The team came on-site and set up API's RMS at AMTDC's lab. The setup consisted of Radian Pro Laser Tracker, SmartTrack Sensor (STS), and the proprietary robot measurement software programs API has developed for this solution. With STS mounted directly to each robot's end-effector, Radian Pro was able to follow each robot's movement throughout its predetermined path, automatically taking accurate positional measurements and feeding that data back into the software. The software lays out the measured values over the DH Kinematic or Volumetric Error Compensation (VEC) digital models of the robot's working environment. The software analyses the planned path and the actual recorded values from Radian and STS to determine any deviations. Corrections for these deviations can be uploaded directly into the robot's controller, allowing for on-the-fly improvement of robot positional accuracy and performance.
For AMTDC, API Services calibrated and compensated for errors in robot performance, driving the robots to their highest possible accuracy AMTDC desired in their specifications. API also captured accuracy and repeatability values of the behaviour of the robots for the robot joints in different atmospheric and velocity conditions. And these tests were performed for all fourteen performance characteristics as laid out in ISO 9283 standard for robot calibration and performance testing.
AMTDC, IIT Madras, entrusted the Globally Local team of Rea Metrologists API Services has in India to calibrate its robots and provide accuracy values according to AMTDC's design. API has successfully addressed their concerns with its RMS set up. RMS provides the complete toolkit necessary to verify robot performance accuracy to the ISO 9283 standard. It provides a single seamless solution for robot process performance enhancement and optimization. The measured results can be documented in detail and used for compensating errors.
Thanks to API's expertise, AMTDC got both their robots calibrated and performance checked. Partnering with API Services and RMS in the future, they can further aim to benchmark their accuracy or increase it to even higher levels.
API's India office is headquartered in Pune, and API's global headquarters are in Rockville, MD, USA. API is the inventor of the Laser Tracker, and over the past 35 years they have become a world leader on coordinate measurement solutions. Leading the metrology industry through innovation, API's products are used by many of the world's leading automotive, aerospace, machine tool, and CMM manufacturers.

Today, API is synonymous to laser calibration, metrology solution and robot measurement solutions throughout India and all of their Globally Local teams. To learn more about Robot Measurement software, please fill out the form below to speak to a Real Metrologist today.
Name: Bjørn van Assenderp Position: Inside Sales Specialist Years with the company: in total 4 years 1) What was your childhood like? My roots are very international: Swedish, Dutch and German. I liked playing sports such as…
More API Metrology News Categories
Featured Metrology Equipment
Whether you need to inspect a part or calibrate your Laser Tracker, API Metrology has the best products on the market and the most knowledgeable staff of expert metrologists.
The smallest, lightest, most accurate laser measurement tool.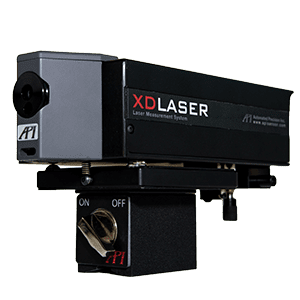 CNC Machine Tool Calibration. Calibrate all 21 errors in one setup.
Featured API Metrology Videos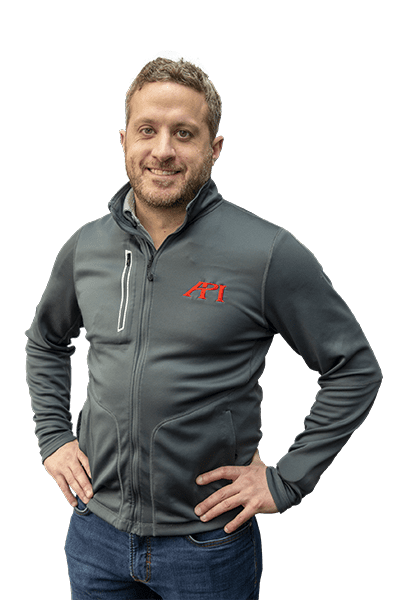 Got Questions?
Our Expert team of Real Metrologists are Globally-Local, available for measurements both at your site and in our A2LA accredited calibration labs. They can assist with everything from equipment purchases and rentals to customer support to contract service work.