Name: Niko Stenke Position: Application Engineer Years with the company: 2
1) What was your childhood like?
My interest in technology began at a very early age. Like many children, it started with Lego bricks. My childhood was well protected. With my older sister there were often quarrels, which helped me a lot to learn that compromises help us come to a positive result. I grew up and went to school in a small town near Hamburg.
2) Who was a hero to you growing up? Why?
In my memory, there is no one who was really inspiring or anything. Sure, parents are always role models, but calling someone a hero is hard for me.
3) What are your hobbies?
There is often not so much time for hobbies. Family and, of course, playing with my little 1½-year-old son are at the top of the list of leisure activities. Otherwise, I'm interested in everything that has to do with technology. If time permits, I sometimes get out the motorcycle and go for a spin.
4) How did you end up in metrology? Did you go to school for it?
When I graduated from high school, I was looking for an apprenticeship in the technical field. In the end, I got an apprenticeship as a surveying technician and that was the foundation stone. The path then continued for a few more years until my studies were also completed in October 2013.
5) How did you come to be at API?
What is the best way to describe that? I've known Jan-Hendrik Lott (GM for the EMEA region) for many years, as we've always run into each other at events such as Control Show. When I was looking for a new job, I got in touch with Jan. After a few conversations, and the exchange of documents, the contract was signed, and I've been happy at API ever since!
6) What are your roles and responsibilities with API?
As an application engineer in service, I carry out measurement services for our customers. I always say there's nothing we can't measure. In the end, a solution can always be developed with the customer. Most of the time the services are done with our Radian Laser Trackers. In addition, I am often the most experienced contact person for our customers for machine tool calibration (MTC) inquiries.
7) What sets API apart from other metrology companies in your mind?
The decision paths are very short. API is a company that has offices worldwide, so we have a strong network that we can fall back on at any time. In addition, many innovations have been developed at API and made ready for series production. API is a very family-run company, where interpersonal relationships also count and are given space.
8) What API Product or Service are you most excited to tell people about?
I don't have a specific service here, but I rave about the different insights we get through our services. Be it automotive, aerospace, hydropower and many more. We get to go places that "most" people don't get to see and get insight beyond our fantastic measurement technology.
9) What about API's future excites you?
In many industries, a lot is changing and API is often a part of it. It is great to actively shape the future through our services and measurement systems.
10) What does "Nothing Beyond Measure" mean to you?
For me, "Nothing Beyond Measure" means that we can measure everything. There is always a solution to a problem if you just think hard enough and have the right team on your side.
Dimensional metrology, the science of measuring the geometric characteristics of objects, has evolved significantly over the years with advancements in technology. The recent introduction of API's Dynamic 9D LADAR (LAser Detection And Ranging) technology is set to…
More API Metrology News Categories
Featured Metrology Equipment
Whether you need to inspect a part or calibrate your Laser Tracker, API Metrology has the best products on the market and the most knowledgeable staff of expert metrologists.
The smallest, lightest, most accurate laser measurement tool.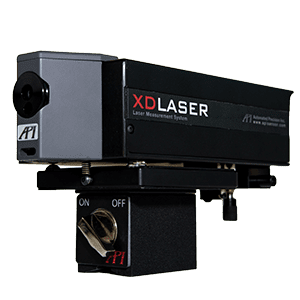 CNC Machine Tool Calibration. Calibrate all 21 errors in one setup.
Featured API Metrology Videos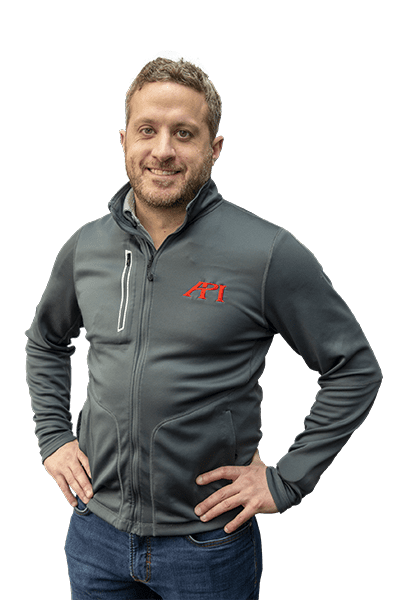 Got Questions?
Our Expert team of Real Metrologists are Globally-Local, available for measurements both at your site and in our A2LA accredited calibration labs. They can assist with everything from equipment purchases and rentals to customer support to contract service work.