Name: Aaron Rink
Position: Application Engineer
With the company: Since November 2022

1- What was your childhood like?
I grew up in a small village in the Swabian Alb. I still live there today with my wife and two children. As a child, I was mostly outside. In the forests and meadows around my home village, I experienced many adventures with my friends. Later we made the village and the surrounding countryside with our mopeds unsafe, on which we always worked together when something was broken or too slow.
2- Who was a hero to you growing up? Why?
There was a rock band in our town, and my father always took me to their rehearsals. They were heroes to me. The fascination of being able to play the same way someday drove me to start making music myself.
3- What are your hobbies?
I enjoy riding my motorcycle, wrenching on my old vehicles, and also tinkering with my house. With my family I am outdoors a lot, be it hiking, biking, skiing, or swimming. I also play drums in a cover rock band. From time to time, you can see me fishing and with my drake Brutus.
4- How did you end up in metrology?
I ended up at a service company for testing and measurement technology by chance through an acquaintance. There, I learned how to precisely measure large workpieces using conventional measuring equipment. 3D metrology with Laser Trackers and later with the CMM were also part of my activities. Over the years, training in measurement software, measurement uncertainties, form and position tolerancing, etc. was added.
5- How did you come to be at API?
I had my first training at API in 2011. The training manager was Jan-Hendrik Lott – now General Manager. Over the years, we remained in contact on application-related issues. Then, in search of new challenges, it didn't stop at application technology issues.
6- What are your roles and responsibilities with API?
My duties as an Application Engineer range from software and hardware training, measurement services on-site at our customers, hardware and software testing, general customer support to customer meetings as sales support.
7- What sets API apart from other metrology companies in your mind?
The focus on the tasks and needs of our customers. And clearly the family environment and the short communication channels. As a former customer of API, I know that you are not left alone until a problem is solved. There is no waiting loop at API.
8- What API Product or Service are you most excited to tell people about?
I am most excited about our Radian Laser Tracker series with its wide range of applications and flexibility. As a user of a T3 for many years, I am of course an advocate of the Radian Pro, which convinces with its interferometer precision. However, I must admit that the portability of Radian Plus and Core also excites me in many applications.
9- What about API's future excites you?
As a solution provider of 3D measurement systems and services, we must always be one step ahead and listen carefully to our customers. This also means: You never stand still and are allowed to take on new challenges.
10- What does "Nothing Beyond Measure" mean to you?
Measurement creates facts – important facts for technological progress.
Dimensional metrology, the science of measuring the geometric characteristics of objects, has evolved significantly over the years with advancements in technology. The recent introduction of API's Dynamic 9D LADAR (LAser Detection And Ranging) technology is set to…
More API Metrology News Categories
Featured Metrology Equipment
Whether you need to inspect a part or calibrate your Laser Tracker, API Metrology has the best products on the market and the most knowledgeable staff of expert metrologists.
The smallest, lightest, most accurate laser measurement tool.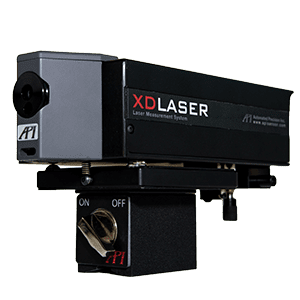 CNC Machine Tool Calibration. Calibrate all 21 errors in one setup.
Featured API Metrology Videos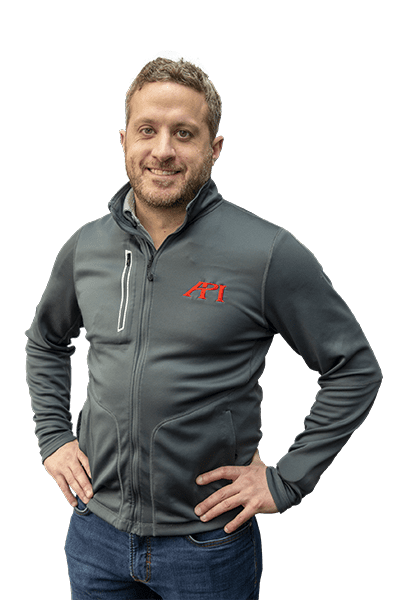 Got Questions?
Our Expert team of Real Metrologists are Globally-Local, available for measurements both at your site and in our A2LA accredited calibration labs. They can assist with everything from equipment purchases and rentals to customer support to contract service work.