The inventor of the Laser Tracker is partnering with the full-service machine tool distributor to offer diverse metrology hardware and services in Texas.
Ft. Worth, TX– Dimensional Metrology pioneer and inventor of the Laser Tracker, API, has announced their partnership with Prosper Machine Tool, a family-owned machine tool distributor, to provide premium metrology services in Texas.
While some of the most essential work in Aerospace, Defense, and Oil & Gas manufacturing continues to expand throughout Texas, supply of critical dimensional metrology equipment and services often lags behind demand. To bring hands-on customer service to these underserved industries, API and Prosper Machine Tool are bringing together their application expertise, customer service, and world-class equipment.
API Metrology and Prosper offer a combined ten decades of dedicated experience in portable Laser Tracker metrology. This partnership unites API Metrology's state-of-the-art dimensional Metrology equipment, including Radian Laser Tracker Series and XD Laser Interferometer, and Prosper's history of solution-based metrology services. Prosper also offers a full service and parts department that handles installations, parts and any repairs needed.
"API not only has the best equipment available, but they have a history of putting experts in the field to provide customer support, and that fits with Prosper's values," says Greg Kinney, President of Prosper Machine Tools. "Our number one goal is to be a consistent help to our customers by providing complete sales, service, parts and engineering services. And with API included in our portfolio, we can execute that goal to an even higher level."
"Prosper has been the experts in Texas for several decades now," says Chris Baker, API's North American General Manager of Product Sales. "They understand the pain points that customers have, and their motto of 'Yes, we can serve you!' is the same mindset as API's 'Nothing Beyond Measure'. We're both all about making sure our customers have the measurement system they need in place."
API's equipment is available for demonstration and purchase and service support through Prosper effective immediately.
About API
For more than 30 years API has pioneered laser-based equipment for measurement and calibration. API founder and CEO, Dr. Kam Lau, invented the laser tracker while working at USA's National Institute of Standards and Technology (NIST) to allow industrial robot accuracies to be determined.
Today API is a global company with its laser trackers, machine tool and robot calibration equipment, optical sensors and coordinate measuring products continuing to be the benchmark for metrology Automation, Precision and Innovation. API measurement and calibration products are at the heart of manufacturing organizations world-wide ensuring product quality and performance.
API also provides on-site dimensional inspection, metrology and calibration services. Headquartered in Rockville, Maryland USA, API has subsidiary operations in Germany, France, Brazil, China and India. For more information, please visit www.apimetrology.com.
About Prosper Machine Tool:
Prosper Machine Tool is a family owned, full-service machine tool distributor, offering new and used machine tool sales, service and applications support. Our talented team with over 100 years of combined experience representing the finest brands of machine tools in the market. We are able to offer you top quality manufacturing solutions that will over exceed your needs.
We also offer a full service and parts department that handle warranty work, installations, parts and any repairs needed. Prosper Machine Tool proudly represents the following lines: Toyoda, Grob, Hwacheon, Index Traub, Nomura Swiss, Fuji, Zimmerman as well as OGP, Mitutoyo.
For more information on how Prosper Machine Tool helps its customers find the right machine tool solutions, visit http://prospermt.com
---
In today's manufacturing industry, high demands for precision and efficiency are driving the need for more automation, especially for time-consuming quality inspection and quality control processes. To help manufacturers keep up with these demands, API has been…
More API Metrology News Categories
Featured Metrology Equipment
Whether you need to inspect a part or calibrate your Laser Tracker, API Metrology has the best products on the market and the most knowledgeable staff of expert metrologists.
The smallest, lightest, most accurate laser measurement tool.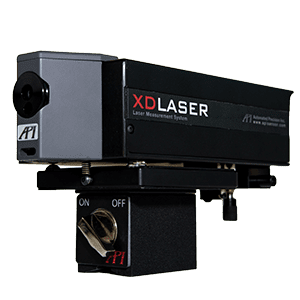 CNC Machine Tool Calibration. Calibrate all 21 errors in one setup.
Featured API Metrology Videos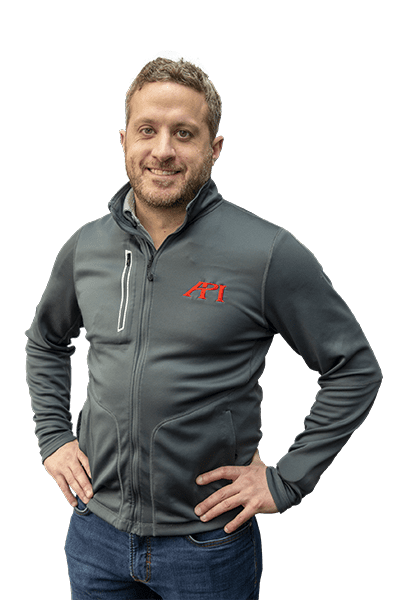 Got Questions?
Our Expert team of Real Metrologists are Globally-Local, available for measurements both at your site and in our A2LA accredited calibration labs. They can assist with everything from equipment purchases and rentals to customer support to contract service work.